Lind Equipment's NEWEST portable and durable LED Floodlight
Bright. Portable. Durable
The new, sleek and upgraded Beacon LED Floodlight has all the light power you've come to expect with the 970 Floodlight - but packs a harder punch.
The Beacon Infinity Light revolutionizes the very idea of a floodlight. It's bold and versatile with infinite attachment options. Gone are the days of multiple lights for every job, the high-efficiency LED Infinity Light is the one light to replace all others.
The ultra-portable, handheld light can be placed virtually anywhere with multiple mounting options. Its compact size and weight make it the perfect light to fit in any tool bag. The Infinity Light is built strong and durable to keep up with the demanding needs of the trade. All these features come in a sleek and innovative design from an award-winning company.
Exceeds Military Grade Drop Test Requirements
easily click mounting options on to light
Beacon Infinity Light by Lind Equipment - Spin to see a 360 degree angle
Infinite Mounting Options
Mount the light EASILY on to multiple attachment options to place your light anywhere it needs.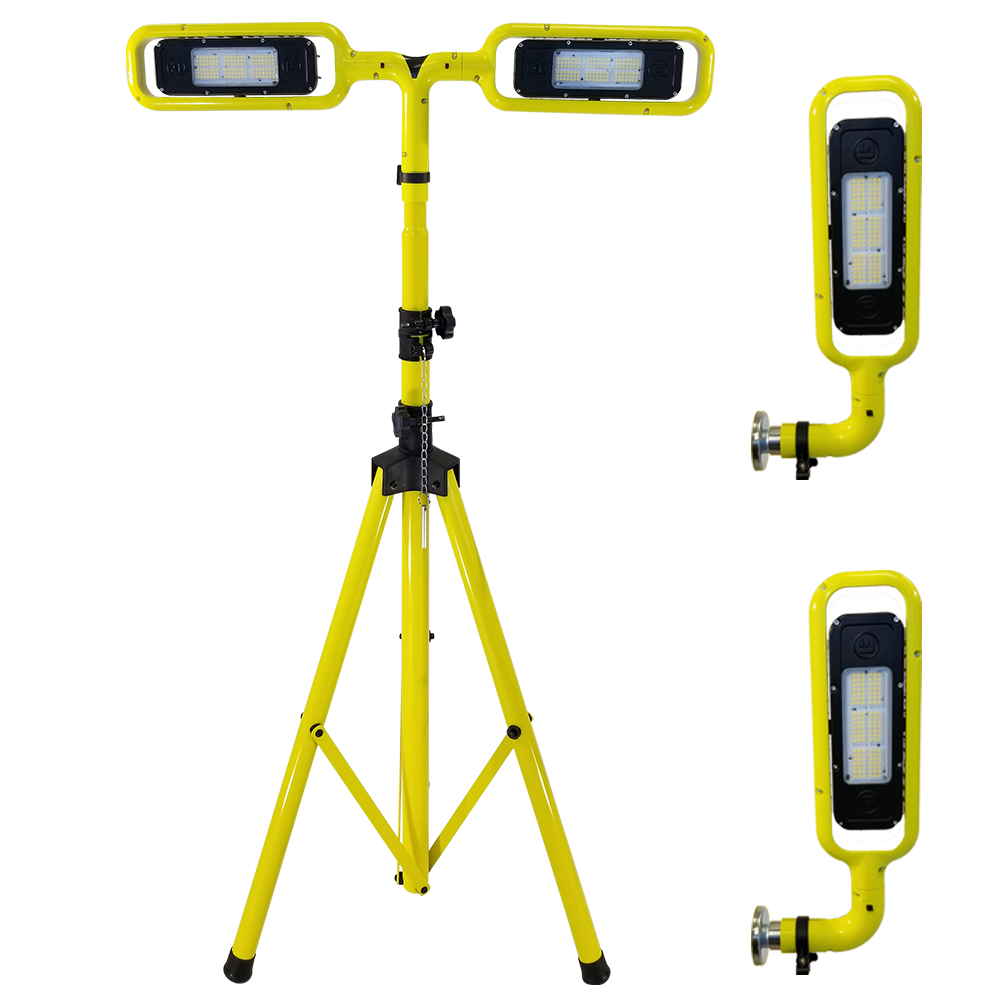 Comes complete with two light heads, and the heavy-duty tripod with mounts, plus two magnets for each head
This package comes with a single light head, along with a heavy-duty tripod and mounts, plus a magnet attachment
The package comes complete with a floor stand and magnet mount for a single light head